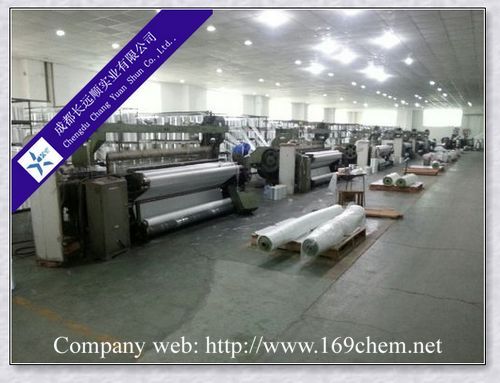 Introduction
Multi-Axial fabric
Multi-axial fabrics is non-crimp, multi-axis and multi-layered reinforcements. Layer count, orientation, weight and fiber content of the layers vary based on product line and application. The layers are stitched via polyester yarn. Fabrics can be produced using multiple axis(0°,90 °,+45°,-45°),or combined with chopped mat and multiple layers of veil and/or non-woven materials. The typical application of this kind of products are wind energy, marine/ship building, recreation/leisure products, automotive, aerospace & defense etc.
Properties:

Increased strength, reduced product weight and better surface finish.

Orientated unidirectional layers are structurally more efficient

Quicker to wet-out than woven fabrics

Available in very heavy weights allowing faster deposition rates

Binderless CSM can be added to further cut down on lay-up time and increase speed of wet-out
Packaging
Woven Roving is winded by a paper tube with an inside diameter of 80mm, and the roll is wrapped up with the plastic film, and then packed into a carton.It can be loaded into a container directly by carton or on pallets.
Carton Package
| | | |
| --- | --- | --- |
| Pallet length (mm) | 1140 | 1140 |
| Pallet width (mm) | 1140 | 1140 |
| Pallet height (mm) | 955 | 1220 |
Pallet Package
| | |
| --- | --- |
| Package length | 240mm |
| Package width | 240mm |
| Package height(mm) | Width + 50mm |
Storage
Woven roving should be stored in its original packaging in a dry and cool place. Best conditions are at temperatures from 15 to 35°C and humidity between 35 and 65%.

More Products